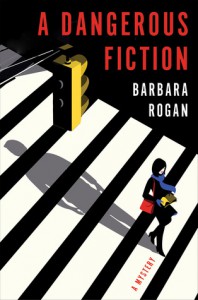 3.5 stars
Jo Donovan is no stranger to adversity. Her parents died when she was very young and she was then raised by her somewhat strict and not very loving grandmother. She survived her childhood and graduated from a good college before joining the literary world in New York City. As a young adult, she met and then married a world famous (and somewhat infamous) author, Hugo Donovan. Now that Hugo has died, she's back in New York and the owner operator of a literary agency. Although still mourning the loss of her husband, she is striving to make her life meaningful with work and friends. But then a stalker turns up and clients are being murdered. Who knew the literary world was so cutthroat?
Jo's agency suffers when her private files are hacked and her clients are spammed. Jo also has to deal with a would-be author-turned stalker that presumes she is his muse. If that isn't bad enough, she must also deal with internal enmity from one of her agents. Thankfully Jo has her mentor and former agency owner to advise her, along with a former FBI profiler that is a now an author, client and friend. Oops, almost forgot that she must also deal with a well-known biographer writing her husband's biography and digging into his past including their marriage. To add to the tension, Jo's former summer boyfriend is the police detective assigned to her case.
A Dangerous Fiction
is a fast-paced read that provides drama, murders, hints of romance and a lot of suspense. The characters are all well-developed and realistic, and the action is very plausible. Now having said that, the only character I thought had a few problems was Jo. Jo seems to have idealized her marriage and husband and was blind to the reality of her marriage. It is possible that this is due to the fact her husband was older and she married at a relatively young age. It seemed to me that there were moments when she just seemed a little too naive. This in no way detracted from my enjoyment of the story. I have read and enjoyed previous works by Ms. Rogan and
A Dangerous Fiction
was no exception. I look forward to reading more in this series.